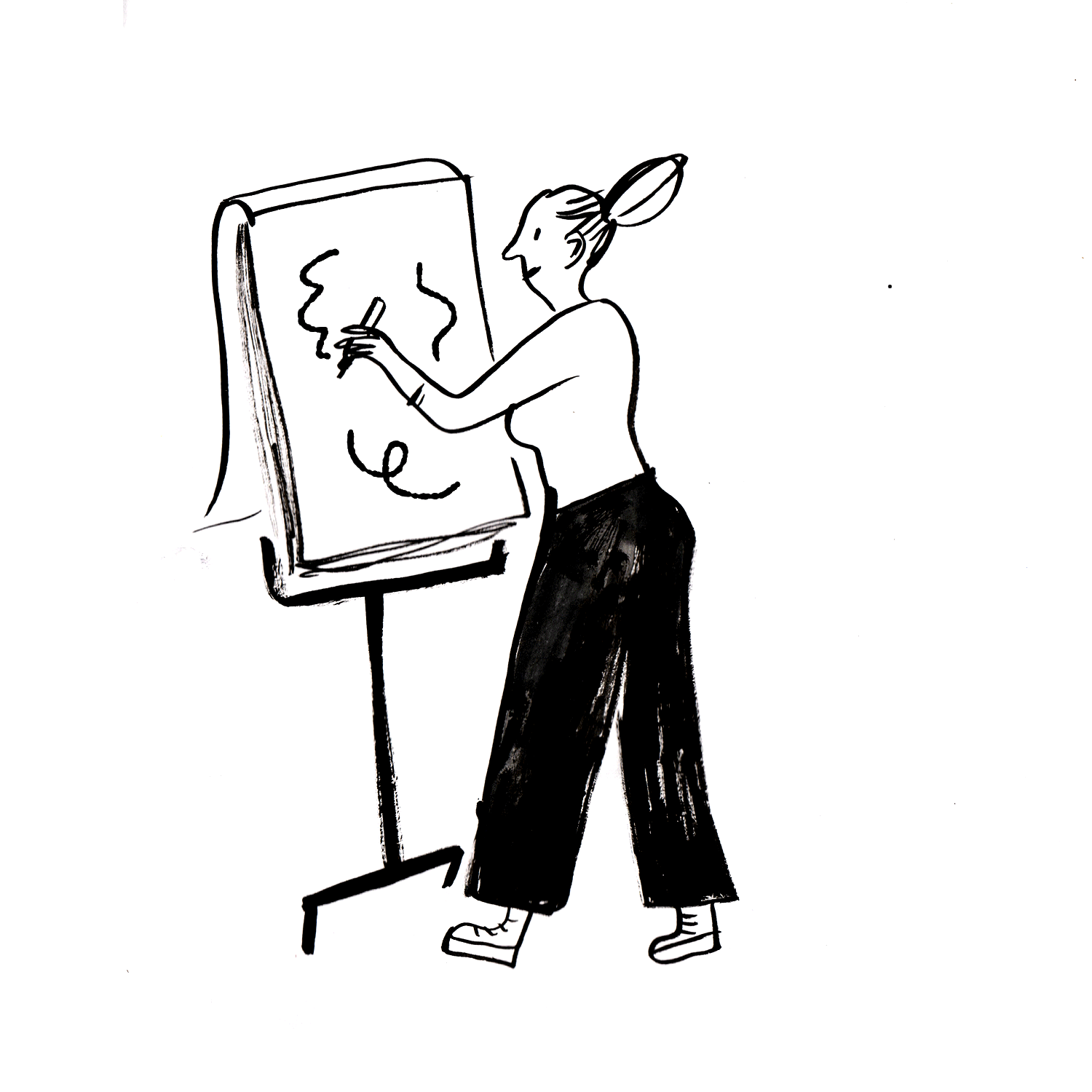 Anne Stalinski is in te huren als live cartoonist/tekenaar op congressen, symposia, feesten en partijen.

Ik kan niet alleen móói tekenen, maar vooral ook snel. Daarnaast houd ik erg van taal en ben ik nieuwsgierig. Dit maakt dat het live tekenen/stand-up cartooning/Sneltekenen perfect aansluit bij mijn werkzaamheden. 
Neem gerust contact op over de mogelijkheden, stuur een mailtje naar annestalinski@gmail.com
Ik tekende o.a voor TEDx, Codarts Hogeschool, Fair Wear Foundation, verscheidene gemeentes, NVVK en WeTransfer

Sometimes I am hired to do live cartooning during business events or meetings. The goal is to make the (often complicated) message more visually clear. This are some examples of cartoons and 'visual notes' I drew in the last year. 
selected places I drew for: TEDx, Codarts Hogeschool, Fair Wear Foundation, NVVK and WeTransfer
Also want a live illustrator at your event? --> annestalinski@gmail.com